Consulting | Executive Search | Coaching
There is nothing more uncommon, than common sense.
With that in mind, we help clients in Media, Marketing, Advertising and all related technology with their growth and talent challenges.
This is often about people but not always.
We provide strategic talent advice as well as executive search and coaching services.
We are industry veterans and subject matter experts. 
Industries: Media, Marketing , Advertising , Ad-Tech, Mar-Tech and emerging technologies 
Solve your talent challenges
Specialist advice on current market dynamics and how they impact your talent plan. 
Customer Testimonial
Kees and the wider Uncommon People team excel in strategic talent advice, they understand our business needs and have a deep understanding of the wider digital and tech industry. They are honest, reliable and easy to do business with; qualities that we rate very highly. They have provided us with numerous talented professionals who are imperative to our growing business. As we are on a fast track to scale our company, it is reassuring to know that I can count on them.
Customer Testimonial
Kees, I would like to thank you a lot for our collaboration. I'm extremely happy with the service level your company delivers. You are working in very high pace and searched many very good candidates.
Candidate Testimonial
Rachel van Uncommon People heeft in de zoektocht naar een nieuwe baan voor mij niet alleen gekeken of een toekomstige baan of bedrijf in lijn ligt met mijn cv, ze heeft echt naar mij als persoon gekeken. Zij vond het belangrijker om te weten waar mijn krachten en wensen liggen en op basis daarvan heeft zij gezocht naar een match. Hierdoor heb ik een vlot en erg prettig sollicitatie proces kunnen doorlopen voordat ik bij Gumgum aan de slag kon.
Customer Testimonial
While recruiting for three critical roles across the APAC region, my business engaged the Uncommon People team, including Kees and Francis locally in Australia to deliver our hiring needs. It was an absolute pleasure working with them to identify and deliver candidates in a very competitive market that went on to join the Unruly business. The team delivered exceptional end-to-end service and bought in candidates we didn't realize we needed. Fantastic work all around! I'm happy to recommend them and look forward to working with them in the future again.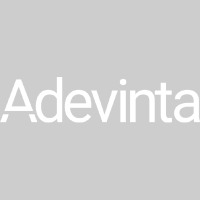 Find the role that drives your career forward
Uncommon People is your partner in building the career you desire. 
Our team are all ex-industry ( Media / Advertising / AdTech), we genuinely know our stuff and dislike BS.