Eric Snelleman
Managing Partner
Kees de Jong
Managing Partner
eric.snelleman@uncommonpeople.net
T +31 (0)6 40093201
Experienced digital media, content and investment specialist with two decades of media agency experience both domestically and internationally. Covering digital media trading and investment operations across the APAC region, including China. This includes business development for leading companies in the content production and media investment industry.
Managing Partner with a firm belief that in the end it's all about people: "I see teamwork as one of the most important components of success".  Excels at searching for senior talent due to his profound domain expertise.
kees.dejong@uncommonpeople.net
T +61 (0) 459 220 561
Based in Australia.
All-round experienced business builder in tech and service based environments. Knowledgeable in contemporary technology industries and strong affinity with digital marketing and media trading. Active participator in the field of operations, business planning, finance and IT. Once home based in Australia. Experience gained in EU and APAC.
Well-travelled, culturally aware and sensitive. Managing Partner who knows how to 'make things happen' and find value propositions that will benefit all parties involved.
James Cox
Integrity - Transparency - Results
Kelly Herrick
Partner, Searchlight
An experienced recruiter who specialises in sourcing talent specifically for The Digital Marketing and Technology markets – spanning Martech, AdTech, Big Data, SAAS and Programmatic. Thrives on connecting and uniting game changers with digitally ambitious companies.
Offers a deep understanding of the market and prides himself on getting to know candidates and clients extremely well. Ensures an efficient, accurate and personable service.
kelly.herrick@uncommonpeople.net
T +1 646 522 5577
Kelly has a wealth of recruitment experience and has been working in digital since 1999.
In 2001 she founded Searchlight, a well-respected digital recruitment firm specializing in advertising, media and emerging technology.
Her clients have included Ogilvy, Avenue A, Noble People, 360i, Essence, OMD, Univision, PubMatic, Everyday Health, Ziff Media Group, Univision, HookLogic, and IPONWEB.
Richard Resida
Senior Consultant
Rachel Kool
Senior Consultant
richard.resida@uncommonpeople.net
T +31 (0)6 57723309
Highly experienced recruiter in media and advertising with a background in digital media, TV, radio, television, production and print. Has an extensive network of media professionals active in the field of sales, marketing and advertising. Both in technical and non-technical roles.
As a Senior Consultant at Uncommon People, Richard is all-round professional. Thanks to his eye for detail, has the capacity to quickly understand someone's potential. An absolute pacesetter with a working method that is characterized by a refined and friendly approach.
rachel.kool@uncommonpeople.net
T +31 (0)6 15213649
With her vast experience within media agencies and an extensive skillset Rachel is able to effectively and meaningfully engage with clients and candidates alike. Rachel is knowledgeable in digital strategy, display advertising, online video, social media, performance based marketing, influencer marketing/advertising, relationship management, digital buying and coaching.
Rachel is our Senior Consultant and certified coach, with a passion for people, transformation, diversity and inclusion. She aims to get the best out of people and to help them find their path.
Francis Barcelon
Senior Talent Consultant
Marissa Cooke
Digital Content Marketing
francis.barcelon@uncommonpeople.net
More than 10 years experience in media agency land with stops at the MFA, MediaCom and Benedictus Media.
Most recently worked as Business Direction at Connected.
Significant expertise in client strategy and digital performance garnered through a broad range of industries from FMCG (P&G), Entertainment (Bethesda Studios), and Government (Australian Greens Party).
Loves nothing more than the beach and is the world's biggest Boston Celtics fan.
marissa.cooke@uncommonpeople.net
Marissa is a senior digital marketing, communications and content specialist who has worked extensively in television, digital & interactive media over the past 15 years.
As a strategist, content creator, digital media marketer, and engagement specialist, Marissa has worked on a broad range of commercial, agency, not-for-profit and arts sector projects.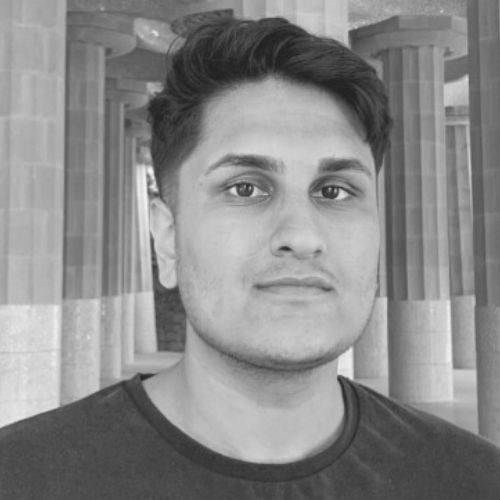 Mujtaba Alemi
Junior Data Scientist
Christopher Cowan
Operations Manager
mujtaba.alemi@uncommonpeople.net
Promising student in data science, digital business and innovation. Bridges the gap between organizations and technological developments. Bringing his skills to further strengthen our capabilities in data-driven searching practices.
His working method can be characterized as thorough and focused. As a Junior Data Scientist at Uncommon People he knows how to team up with the consultants in finding the right candidates.
christopher.cowan@uncommonpeople.net
More than 20 years experience in Digital Advertising Operations and Technical Account Management roles. Has worked for a variety of digital publishers and ad-tech vendors across that time.
Is also passionate about creative and professional writing, which extends into editing and proofreading.
Responsible for finding the right candidates for our clients, and producing content for our digital properties and social presence.